AZARATH
Death metal masters – AZARATH – are coming to Vilnius for the first time!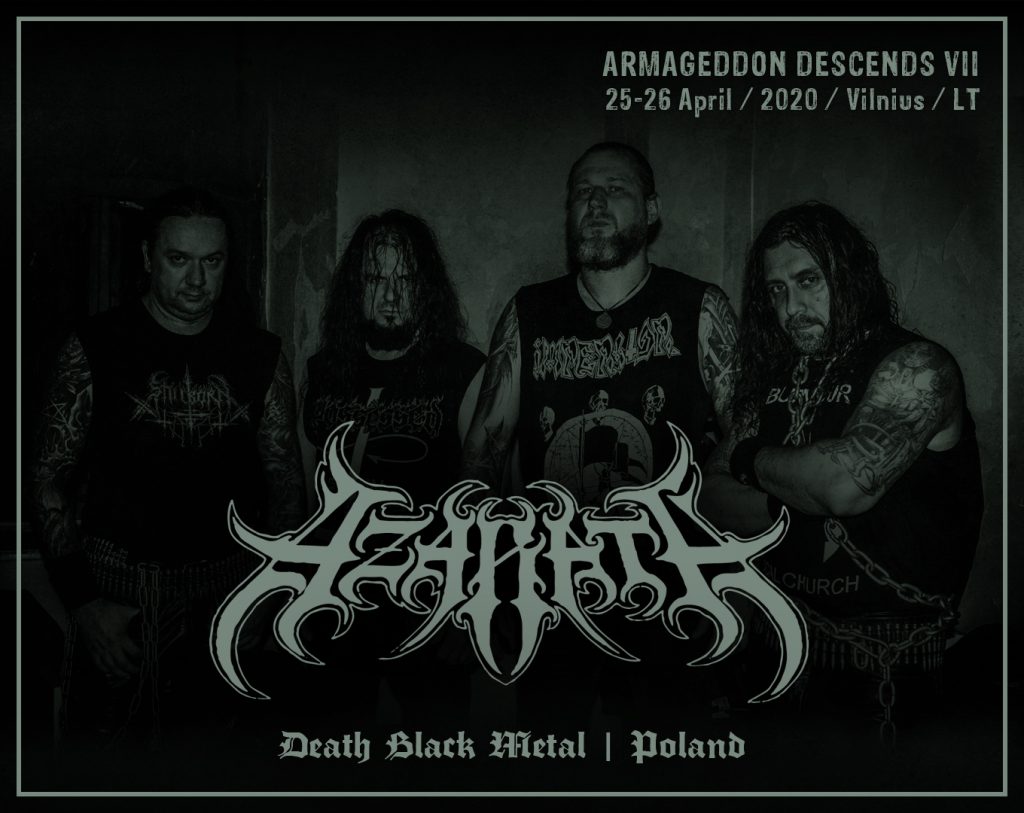 The Poles propagate traditional values of the genre in their own unique style – a blackened, chunky guitar sound, aggressive vocal parts and astonishing intensity. Over two decades, AZARATH have remained one of the main and most important torch carriers of death metal in their country. Always remaining faithful to the genre and underground ideas by retaining their own sound together with the highest standards of creativity and performance.
Along the well-known classics, the band will bring their new album "Deeds of Ruthless Violence", which will be out this March.