MISÞYRMING | Vilnius
After six years of its existence the MISÞYRMING quartet from Reykjavik has become the key topic in conversations about black metal from Iceland. The name of the band is translated as "Mistreatment" and their music introduces the homeland of the musicians to the listeners in a new perspective. Instead of common songs about nature's beauty or local folklore MISÞYRMING speaks with frenzy about the chaos of a lifeless wasteland, on which there is no chance for the sprout of life to up-rise.
The new album "Algleymi" released in 2019 by "Norma Evangelium Diaboli" continues to reveal ideas about the dark side and the problems of people surrounded by endless waters, volcanoes and fjords. In March 2020 with the support of "Ritual Booking" MISÞYRMING will go on a tour with new songs and some already known ones including five countries: Lithuania, Ukraine, Belarus, Russia and Estonia. The goal of the musicians is to dispel a myth about Iceland as a fabulous idyll and show people the land of fire and ice's true colours.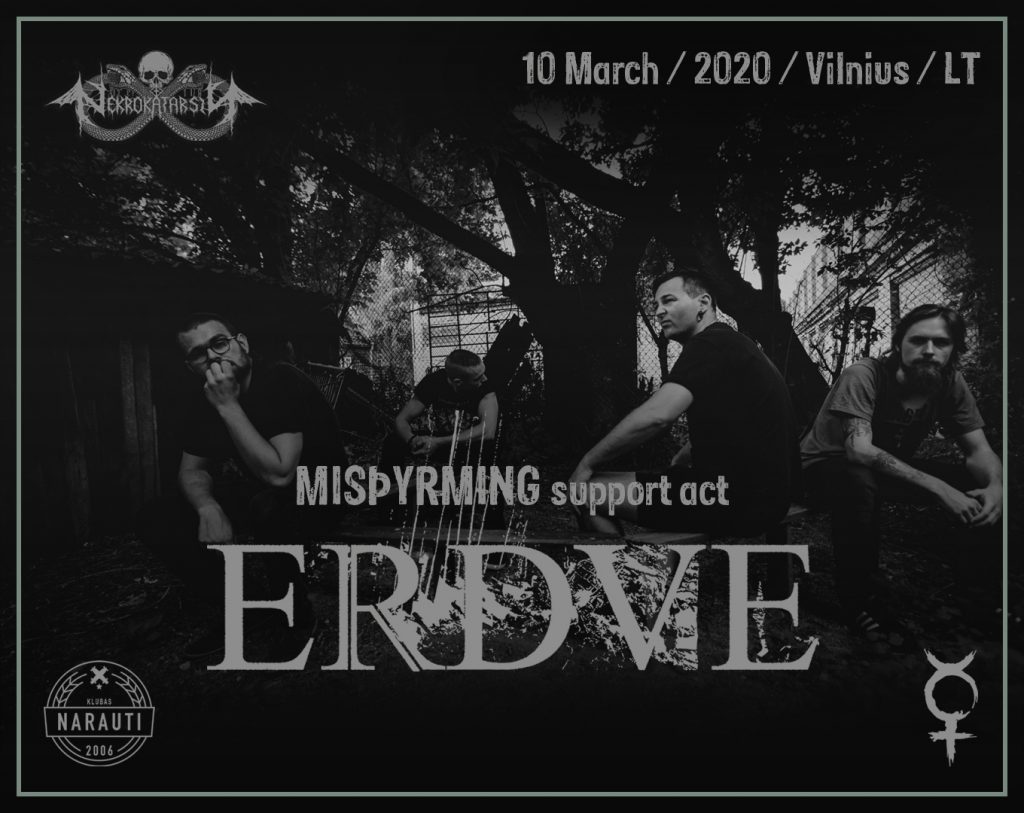 MISÞYRMING warm-up will be provided by our own ERDVE, an experimental black metal/sludge band.
Bands: 
Misþyrming (Iceland)
Erdve (Vilnius)
+TBA
Tickets are sold at the doors
Date: March 10th of 2020 (Tuesday)
Place: club "Narauti" (Konstitucijos pr.23, LT-08105, Vilnius)